Director
Assoc. Prof. Maria Stambolieva, Ph.D.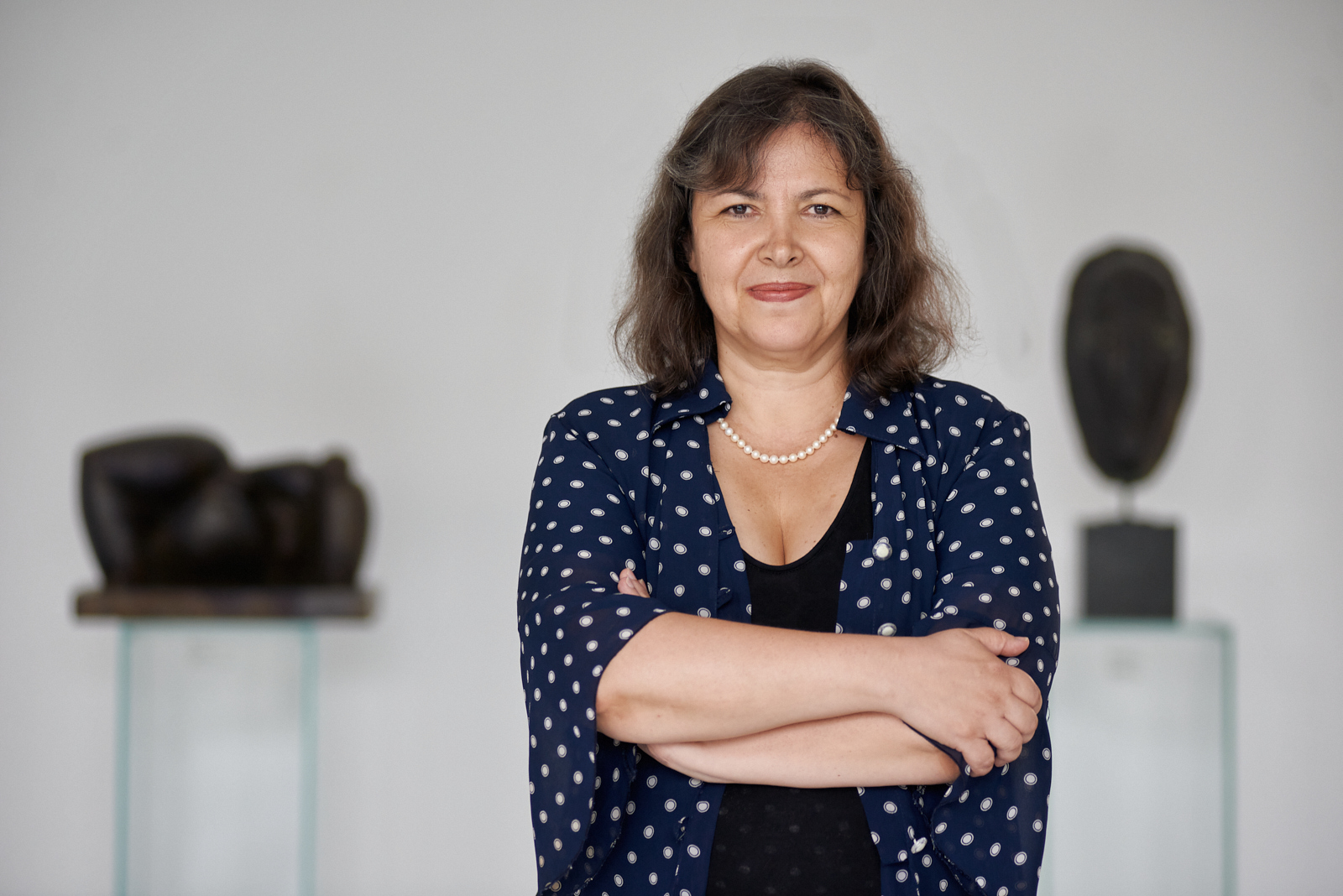 Dr. Maria Stambolieva is Associate Professor of General, Contrastive and Corpus Linguistics. She graduated from Sofia University "Sv. Kliment Ohridski" with a major in English Language and Literature and minors in Bulgarian Language and Literature and French Language. Following the defense of her PhD thesis (in 1987), she specialised formal linguistics at the University of Utrecht, the Netherlands. She worked as research associate at the Laboratory for Linguistic Modelling at CCITI, Bulgarian Academy of Sciences (BAS); and was co-founder of the Computational Linguistics Section of the Institute for the Bulgarian Language (BAS). She was also the founder and head of the Electronic Archive of the Bulgarian Language. In the period 1987-2008 she was a part-time lecturer at Sofia University "Sv. Kl. Ohridski ". From 2003 to 2007 she was a lecturer at the Faculty of Foreign Languages ​​of the University Lyon- 3 "Jean Moulin", France. Her first habilitation was in 1997, as Senior research associate in General and Contrastive Linguistics (Mathematical Linguistics), with a decision of the Higher Attestation Commission of Bulgaria. In 2007 she was elected Associate Professor of NBU. Dr. Stambolieva has been the Director of the NBU Laboratory for Language Technologies since 2010.
M. Stambolieva is one of the pioneers of formal and corpus linguistics in Bulgaria. She is the author of the first monolingual and multilingual electronic corpora in Bulgaria, of linguistic software with applications in lexicography, translation and language training. She took part in a number of large-scale projects for the construction of a pan-European infrastructure in language technologies, among which TELRI I and TELRI II.
Since 2019 M. Stambolieva has been a member of the Board of the National Scientific Infrastructure for Resources and Technologies in the Field of Linguistic and Cultural Heritage CLADA-BG – part of the European infrastructures CLARIN and DARIAH. At NBU, she is the scientific director of the project E-Platform for Corpus Linguistics, Computer-Assisted Language Learning and Translation (funded by NBU's Central Fund for Strategic Development) and the local coordinator of the Erasmus Mundus project EM TTI European Masters in Technology for Translation and Interpreting.
Contacts:
Assoc. Prof. Maria Stambolieva, Ph.D.
New Bulgarian University
Building 2/ office 309
21, Montevideo Str,
1618 Sofia
BULGARIA
Phone: +359 2 8110 309
e-mail: mstambolieva@nbu.bg